Die Crew der Dance Elite vertritt Österreich schon seit vielen Jahren erfolgreich bei den jährlich stattfindenden World Dance Masters in Porec/Kroatien. Von mehr als 55.000 TänzerInnen aus der ganzen Welt, qualifizieren sich ca. 7.000 Teilnehmer für diese Meisterschaft. Getanzt wird in verschiedenen Disziplinen, Kategorien und Altersgruppen. Die bei der Qualifikation erreichte Punktezahl entscheidet dann, ob man in der B League (Schülerliga) oder in der A League (Meister- und Profiklasse) antreten darf.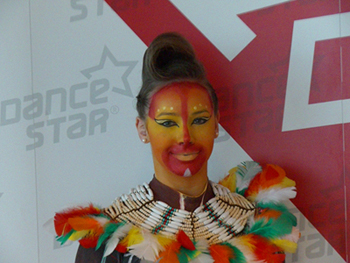 Dance Elite ist Spezialist für die Meister- und Profiklasse
Die Dance Elite trat in der Saison 2018/2019 mit 15 Choreografien bei 2 Weltmeisterschaften an. Beide Male konnten sich sämtliche Choreografien qualifizieren, davon 12 in der A League und 3 in der B League.
Nachdem die Crew der Dance Elite bei den nationalen und internationalen Qualifikationen bereits 8 mal den ersten Platz und 3 mal den zweiten Platz erreicht hatte, gab es berechtigte Hoffnung, dass sie auch bei den Weltmeisterschaften zu den Favoriten bei der Medaillenvergabe zählen würde. Und tatsächlich konnten die Tänzerinnen an der Weltspitze mitmischen und erreichten 2 mal Gold- und 5 mal Silber in der A League und eine Bronzemedaille in der B League.
> Leonie Konzett Weltmeisterin Musical/Solo/Seniors
Die Ergebnisse
| | | | | |
| --- | --- | --- | --- | --- |
| Choreograghie | League | Discipline/Category | Rank | Season |
| He lives in you | A | Musical - Solo - Seniors | 1 | 2018 |
| I Just Can't Wait To Be King | A | Musical - Trio - Juniors | 1 | 2018 |
| Gremlins - Surprise | A | Open - Trio - Children | 2 | 2018 |
| Hakuna Matata | A | Musical - Trio - Chidren | 2 | 2018 |
| Lion King Medley | A | Misical - Formation - Juniors | 2 | 2019 |
| Ich will jetzt gleich König sein | A | Musical - Trio - Chidren | 2 | 2019 |
| Who Better Than Me | A | Musical - Trio - Juniors | 2 | 2019 |
Ein Vizeweltmeistertitel, der ganz viel bedeutet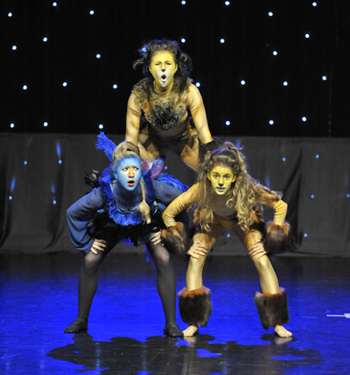 Ein Vizeweltmeistertitel, der ganz viel bedeutet
Neben dem Solo Weltmeistertitel von Leonie Konzett und dem Trio Titel von Karla Marte, Laura Ess und Annika Rosenberg ist der Vizeweltmeistertitel in der Formation zur Musik aus "König der Löwen", der größte Erfolg in der jüngeren Vereinsgeschichte. Der letzte Sieg ist deswegen besonders, weil alle Tänzerinnen an diesem Tanz mitgewirkt hatten und sie deshalb alle zusammen auf das Siegerpodest durften!
Bereits im Training und in der Qualifikation war allen klar, dass die Dance Elite ganz vorne bei den Besten der Besten dabei sein konnte. Nervenstark und professionell holten die Mädchen im Finale alles aus sich heraus und wurden für ihr wochenlanges, hartes Training belohnt. Die energiegeladene, emotionale und technisch hervorragende Darbietung konnte neben der Jury und dem Publikum, auch das sonst sehr kritische Betreuerteam begeistern.
< 1ter Platz Musical /Trio /Juniors
(Karla Marte, Laura Ess und
Annika Rosenberg)
Erfolge sind kein Zufall!
Die routinierten Trainer bauen auf langjährige Erfahrung und konsequente Nachwuchsarbeit. Bereits ab dem 5. Lebensjahr werden junge Talente kontinuierlich auf ihre Bühnenreife vorbereitet. Zusätzlich profitiert die Dance Elite von der perfekten Nachwuchsarbeit der Vorarlberger Turnerschaft. Immer wieder wechseln Athletinnen aus den Bereichen Turnen und Rhythmische Gymnastik zum Tanzen.
Wie wird man TänzerIn?
Jede Choreografie erzählt eine kleine Geschichte. Deshalb sollte man neben einem ausgeprägten Musikgefühl und der Begeisterung fürs Tanzen auch über ein gewisses schauspielerisches Talent verfügen. Hier ist Mimik und Emotion gefragt. Wie bei allen anderen Leistungssportarten sind Disziplin, Selbstbewusstsein, Selbstorganisation, Geduld, viel Zeit und unzählige Trainingseinheiten notwendig, um sich ständig weiter zu entwickeln und um solche Erfolge zu verzeichnen wie die Mädchen der Dance Elite.
> 2ter Platz Musical/Trio /Children (Sophie Schreiber, Sophie Geson und Ayana Monassi)
Who better than me - 2ter Platz Musical/Trio/Juniors (Leonie Konzett u. Sophie Tröbinger)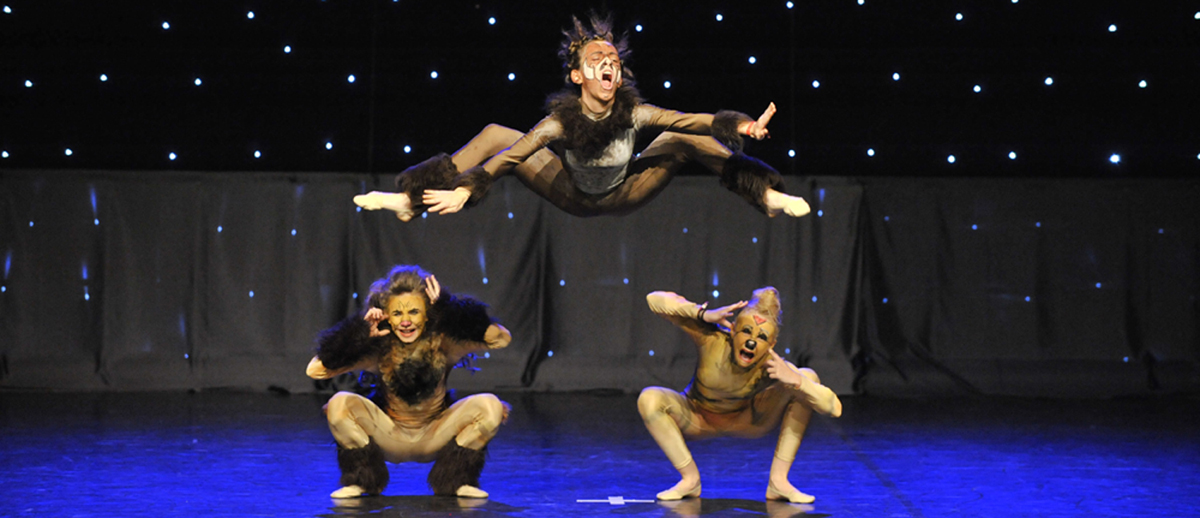 Hakuna Matata - 2ter Platz Musical/Trio/Children (Sophie Schreiber, Sophie Tröbinger u. Caro Gayer)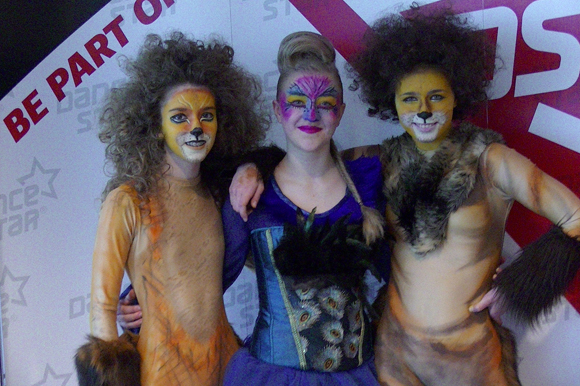 I Just Can't Wait To Be King - 1ter Platz Musical/Trio/Juniors (Karla Marte, Laura Ess u. Annika Rosenberg) - 2018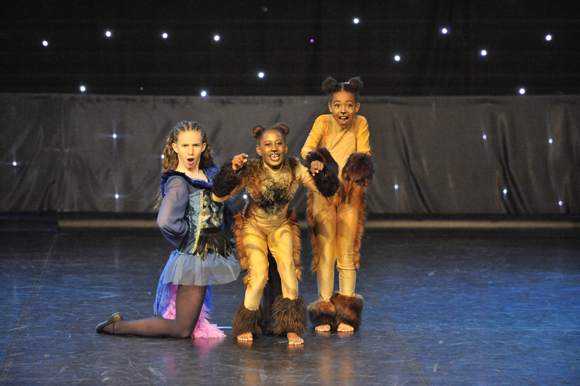 > I Just Can't Wait To Be King - Musical/Trio/Children (Sophie Schreiber, Sophie Geson u. Ayana Monassi) - 2019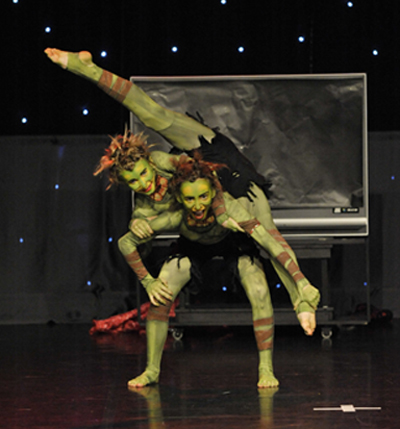 Gremlings-Surprise Open/Trio/Children (Sophie Schreiber u. Sophie Tröbinger)